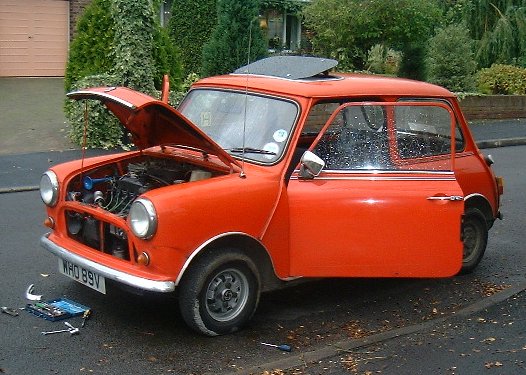 Registration
WHO89V
Year
1979
Colour
Vermilion
Model
Mini 1000 Super Deluxe
Engine size
998cc
Condition
Very good for it's age. No major rust on the body work, and holes in each front footwell, along with a couple of patches in the boot floor. It also has an added sunroof
Recent changes
Added 5x10 Compumotive wheels and 165x10 tyres.
Just had a stage one kit fitted, and then tuned. I had 42 BHP at the wheels :o)
Future work planned
During 2002 the car will be gradually restored, and currently needs a couple of panels replacing, and a lot of cleaning up.